What is the silica stone grinding equipment?
From:本站 ?? Date:2022-04-14 11:30:09
Silica is a siliceous rock composed of quartz as the main mineral. The silica content above 98.5% is called quartzite, and the silica content below 98.5 is called silica. Silica is the raw material for making siliceous refractories, and its chemical properties are very stable. It is insoluble in water and does not react with water, and does not work with ordinary acids.
After the silica is ground into powder, it can be widely used in metallurgy, chemical industry, building materials and other fields, and the utilization value is high, so what equipment is used for silica grinding?
Wollastonite grinding powder production line: feeder, jaw crusher, conveyor belt, bucket elevator, pulverizer, powder separator, dust collector, etc.
The size of the silica raw material is large, and it needs to be finely crushed first, and then further ground into powder. The equipment used is a jaw crusher, a Raymond mill or an ultra-fine vertical mill.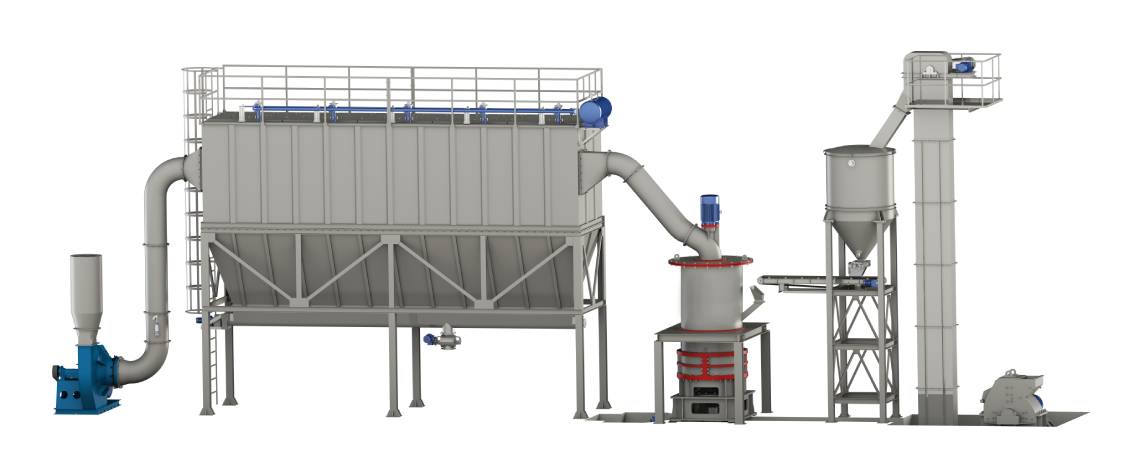 1. Jaw Mill
Silica coarse crushing equipment, "V"-shaped crushing cavity, deep crushing cavity and no dead zone, high crushing efficiency, convenient adjustment of the discharge port. The jaw plate is made of wear-resistant materials such as high-manganese steel and high-chromium iron, which have strong compression and wear resistance, reduce wear and prolong service life.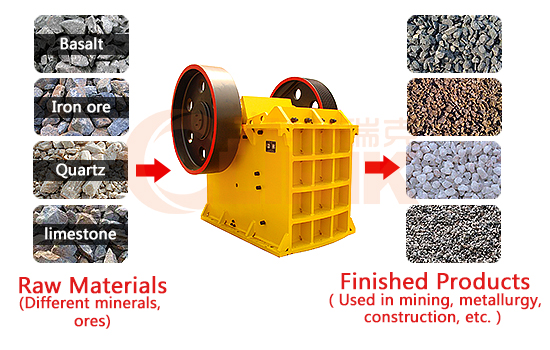 2. Raymond Mill
Professional silica grinding equipment, the grinding fineness is 80-600 mesh, and the particle size of the finished product can be adjusted freely. High efficiency and low energy consumption. The air flow of this machine is circulated in the fan-mill shell-cyclone separator-fan, and there will be no dust leakage, dust leakage from the body, and a dust removal and noise reduction device is installed, with low noise and perfect environmental protection design.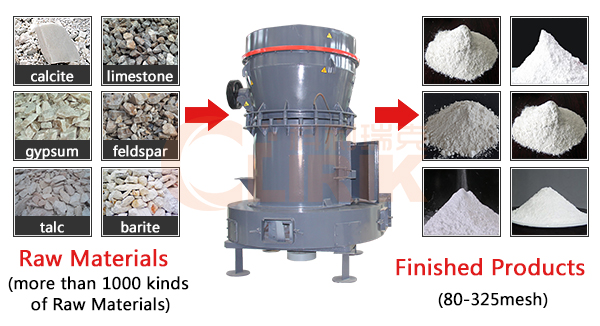 3. Ultrafine vertical mill
CLUM ultra-fine vertical mill, the grinding fineness can be adjusted freely between 150-3000 mesh, and the finished powder has high purity, good shape and high quality. The equipment is stable in operation, simple in operation, high in intelligence, energy-saving and environmentally friendly, and is an ideal large-scale grinding equipment for producing ultra-fine powder.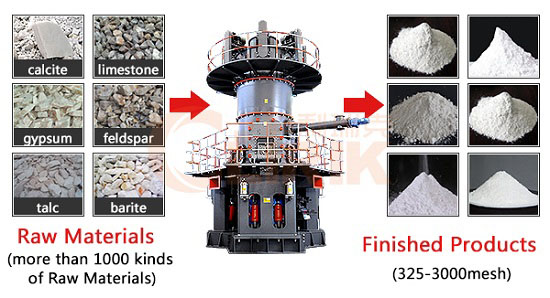 What are the uses of silica powder?
Silica powder is widely used, and its specific uses in various fields are as follows:
1. Metallurgy: Acid refractory bricks for blast furnace, raw materials or additives and fluxes of silicon metal, ferrosilicon alloy and silicon aluminum alloy
2. Building materials: Ceramics, glass, concrete, Portland cement, cementitious materials, etc.
3. Chemical: Preparation of silicon compounds, silicates and nitrates, extraction of single crystal silicon.
Pre:Zeolite Properties & Zeolite Pulverizer
Next:Limestone crushing production line
Related news:
How to choose the type of phosphate rock ultrafine···
Reasons and Treatment Methods of Cone Breaker Flyi···
Limestone crushing production line
What is the silica stone grinding equipment?
Zeolite Properties & Zeolite Pulverizer
Which factors will affect the flour effect of bent···