What are the advantages of vertical mills for quicklime processing?
From: ?? Date:2021-03-29 01:55:49
Lime powder is also widely used in the construction industry. Lime mortar can be prepared for masonry or plastering projects, and it can also be used to make building foundations, ground cushions and road pavement bases. In addition to the construction industry, lime powder can also be used as a filler to make lime stabilized soil, lime bricks, bleaching powder, etc. It is an indispensable raw material in many fields, and lime powder is made by crushing and grinding limestone. With the use and continuous recognition, it has now been widely used in various industries, such as industry, agriculture, food industry and manufacturing.
CLIRIK has been committed to the development and production of environmentally friendly limestone grinding equipment, and now the
vertical mill
can meet this requirement. The vertical milling machine integrates crushing, drying, grinding, grading, and conveying. It has the advantages of simple operation and maintenance, excellent performance indicators of the finished product, and stable product quality. Compared with traditional milling equipment, it has the advantages of energy saving, environmental protection, convenience, A series of features such as high drying efficiency have now been widely used in cement, coal powder, slag and non-ore grinding fields.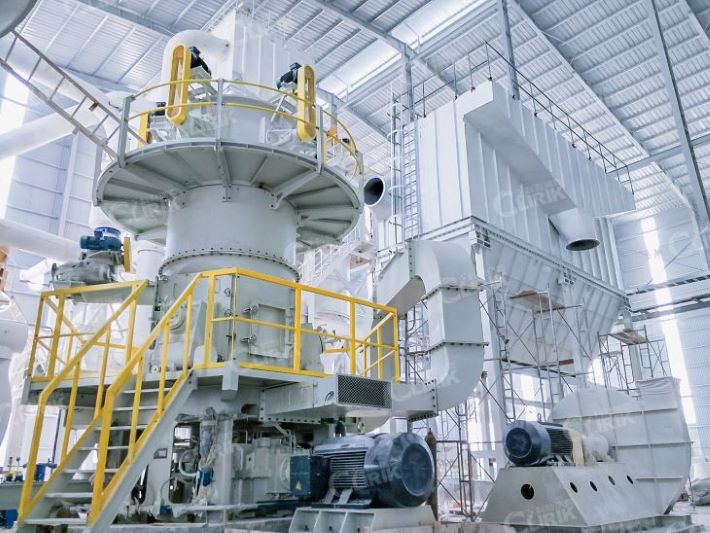 Vertical mills also have great advantages in quicklime processing:
1. The process system is simple, which can reduce the investment in civil engineering and equipment.
2. Simple operation, low maintenance cost, low power consumption for grinding quicklime.
3. Compared with traditional milling equipment,
vertical mill
processing quicklime has a series of advantages such as wide adaptability, simple operation, low maintenance cost, energy saving, etc. It is the preferred choice for quicklime processing.
4. The processing capacity can be selected from 0.5-20 tons/hour, and the fineness can be adjusted according to needs from 325-2500 mesh, which can meet the various needs of users, and is especially suitable for limestone grinding.
During the use of the
vertical mill
, always pay attention to check the degree of wear of easily worn parts, and pay attention to replace the worn parts at any time. Put the bottom frame of the movable device on the plane, and dust and other objects should be removed to prevent the machine from moving when it encounters unbreakable materials. The bearing cannot move on the chassis, causing serious accidents. When the bearing oil temperature rises and the rotating gear has an impact noise during operation, the machine should be shut down immediately to check the cause and eliminate it.
If you have product needs in this area, you can use chat box on the web to learn more about related knowledge, we will be happy to provide you with product information and application knowledge, so that you will eventually get not only new value-for-money equipment but also CLIRIK attentive service.
Pre:What is the essential difference between vertical mill and ball mill?
Next:Ultrafine vertical mill for processing limestone powder
Related news:
HGM125 ultrafine grinding mill delivery site
What are the talc grinding equipment?
Why can't the Raymond mill not process wet materia···
What is the working performance of the limestone u···
7 common troubleshooting methods for Raymond verti···
Sepiolite ultrafine vertical grinding mill