Why We Choose Clirik Vertical Mill
From:未知    Date:2017-03-16 16:51
Introduction to Advantages of Vertical Mill
Vertical mill
, the progressive grinding mill, is designed and developed under the multiple-year experiences of producing diversified
vertical mill
and on the basis of broadly adopting advanced domestic and overseas technologies. It is the ideal facility combining crushing, drying, grinding and sorting conveyor in the grinding mill industry, which can be widely used in the industry of cement, electricity, metallurgy,chemicals, non-metal mine etc. It is used in grinding bulk,granulate and powdery materials into the required size.
Vertical mill
is mainly composed of classifier, roller, milestone, compressor, reducer, electromotor and shell. Segregator is a kind of powder selecting facility with high efficiency and low energy consumption. Roller is used to grind and smash large materials. Milestone, where roller smashes materials, is fixed in the output bearing of reducing machine. While the compressor is used to generate crushing power so as to provide enough press for roller to smash materials.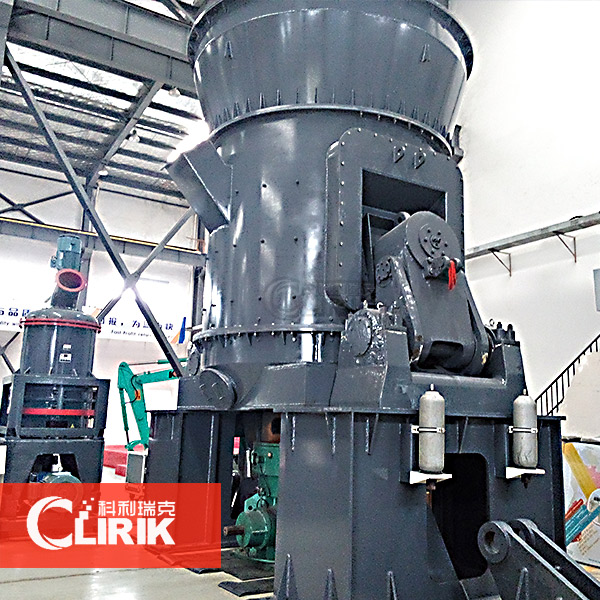 Main Advantages of Vertical Mill
1. The low investment cost: combing crushing, drying, grinding and sorting conveyor, the machine constitutes simple system and compact layout and covers an area of about 50% of the ball mill system. Besides, it open to decorate, which leads to considerable low cost.
2. The low operation cost: with high grinding efficiency, the grinding roll grinds materials directly in milestone and with low energy consumption, it economizes 30% ~ 40% of energy consumption comparing with the ball mill system. Besides, it wears little: because the work roller is not direct touched with mill, and the roller and plate is made of high-quality material, it has long lifespan with less wearing.
3. The strong drying ability: due to the hot air in contact directly with the material in grinding, it has strong drying ability and saves energy. By adjusting the hot blast temperature,it can satisfy the requirements of different humidity materials.
4. The stable product quality : because the material stay in the grinding for a short time, it is easy to detect and control the product particle size and chemical composition, reduce grinding duplication and keep product quality stable.
5. Easy maintenance:through the oil cylinder maintenance and swing arm overturn, it achieves convenient and quick replacement of roller cover and liner so as to reduce outage losses.
上一篇:New Technology of Vertical Grinding Mill
下一篇:What if your vertical roller body has been worn
Related news:
Clirik HGM100 Vertical Mill, Open the New Gate for
HGM100 Vertical Powder Grinding Mill, High-efficien
Vertical Mill Technology Conforms to the Grinding R
What if your vertical roller body has been worn
Internals Wearing Parts of Vertical Mill
The Advantages and Features of Vertical Mill