Vertical Mill Technology Conforms to the Grinding Requirements
From:未知    Date:2017-03-31 10:18
In the 1980s, with the development of cement industry in our country, we have put forward higher requirements on environment protection and energy saving and timely innovated
vertical mill
technology and equipment. The technology and equipment possess the characteristics of being used in different surface among hydraulic pressure, drum roller and grinding roller and being overhauled outside the machine. Being backed by detailed technology services of professional personnel of machinery technology, equipment and electric automatization and seizing the advantages of a series of production specifications, it has been widely used in cement raw materials preparation system, which not only achieves the sound economic benefits for users but also promotes the application of
vertical mill
technology in our country.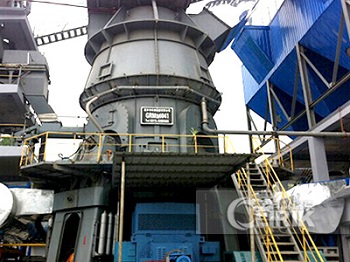 As the dust concentration of
vertical mill
is as high as 500 g/m3, in order to ensure that the dust concentration of waste emissions meets the national standard,
vertical mill
system generally adopts the secondary dust collecting technology. When being put into use for a long time, the secondary dust collecting system is increasingly exposed the shortcomings. Firstly, it has complicated configuration and needs to take up too much area and space. Secondly, the first level dust removal equipment have serious wear, the air leakage of the system will get serious and cause lower yielding if the maintenance work has not been done well. Thirdly, the lifetime of main fan impeller will not sustain one year, which will be dynamic unstable, thus it not only increase the noise, but also make the system process parameter control difficult to be optimized and directly affect the efficient and stable operation of the system.
The development of the efficient dust collection technology greatly enhances the efficiency of dust collecting and ash removal. It can handle the problem when dust concentration has amounted to 1000 grams/cubic meter, which creates favorable conditions for
vertical mill
to develop the dust collecting technology in the first level.
Shanghai Clirik Machinery
is a professional vertical grinding mill factory. We can supply high efficiency vertical grinding mill for our customers. If you want to know more details and new technology about our vertical grinding mill. You can contact us. Our engineers would reply your question.
上一篇:What if your vertical roller body has been worn
下一篇:HGM100 Vertical Powder Grinding Mill, High-efficient and Energy-saving
Related news:
Clirik HGM100 Vertical Mill, Open the New Gate for
HGM100 Vertical Powder Grinding Mill, High-efficien
What if your vertical roller body has been worn
Why We Choose Clirik Vertical Mill
Internals Wearing Parts of Vertical Mill
The Advantages and Features of Vertical Mill