The new Raymond mill: professional milling, and live up to your trust!
From: ?? Date:2020-12-28 05:33:48
Clirik, striving for perfection, intensively developing, develops high-end environmentally friendly ore mills with heart, to escort the increase in production and income of ore grinding processing projects. The new Raymond mill equipment is an excellent ore mill developed and created by Clirik. From the perspective of professional milling, it provides better technical support and equipment guarantee for each non-ore milling production line. Professional milling is worthwhile trust!
Introduction to the advantages and characteristics of the new

Raymond mill
For grinding dolomite, talc, marble, limestone, barite, fluorite, gypsum, bentonite and other non-metallic ores, the new type of dry Raymond mill equipment is a right-hand man, not only can grind 80-400 mesh powder, The powder has good quality, good particle shape, and good particle shape, and the mill has a long service life, stable operation, reliable performance, easy maintenance, and more environmentally friendly equipment. It was once favored and welcomed by new and old customers and friends.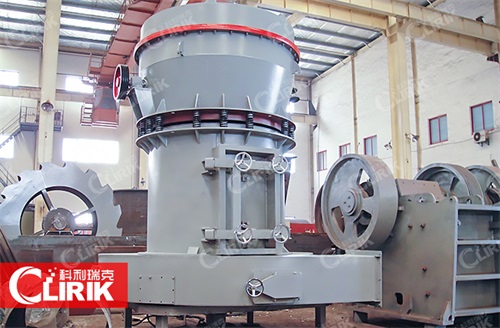 1. Reliable performance
The equipment adopts plum blossom frame and vertical pendulum grinding roller device, which has more advanced structure, stable operation, reliable performance and low noise. It is an excellent equipment to help the project increase production and income.
2. High dust collection efficiency
The equipment adopts pulse dust collector to achieve 99% high efficiency dust collection, which can help realize dust-free processing workshop.
3. High grinding efficiency
In unit time, the mill has a larger processing capacity and higher efficiency, and is an energy-saving and environmentally friendly mill that increases production and efficiency.
4. Easy to maintain
Adopting a brand-new sealing structure design, the replacement of the grinding ring does not require the removal of the grinding roller device, and the equipment is easy to maintain and simpler.
Clirik service, share your worries
Clirik has always taken quality and service as its business philosophy, forge ahead, innovate, strengthen independent innovation capabilities, improve service quality, and make every effort to ensure that each milling production line increases production and income. Clirik's service is obvious to all. It has perfect pre-sales, sales and after-sales services, actively responds to customer needs, escorts each milling production line with faster and more efficient service quality, solves problems for customers and friends, and creates value together.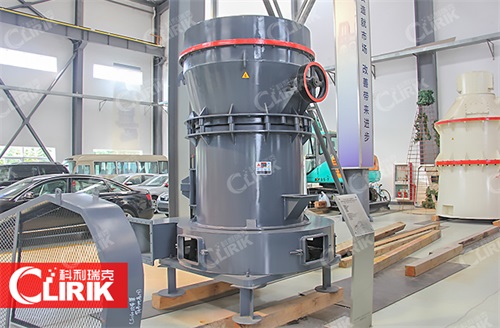 With the rapid development of the ore milling industry, service quality is an important indicator of the strength of manufacturers. Clirik not only works hard on product quality, but also constantly improves the service system, thinking about problems from the perspective of customers, providing experimental research, program design, equipment manufacturing and supply, organization of construction, after-sales service, spare parts supply, energy-saving training The one-stop product service system solves many worries for customers, and makes every effort to help the milling production line create considerable economic and social value.
Raymond Mill

Case Appreciation
The new Raymond mill equipment is widely used in many ore grinding and processing markets. The entire milling production line has high yield and low consumption, excellent environmental performance, and many materials that can be ground. It is trusted and loved by customers. Below, a few examples of the grinding market commonly used by Raymond Mills are listed. Welcome new and old customers and friends to visit and guide. Clirik has always been from the customer's point of view and tailored its own grinding production line program to help customers increase production and income and create value.
The new ore dry Raymond mill equipment is a grinding machine innovatively developed and manufactured by Clirik. It strives for perfection and is made by craftsmen. It only helps customers create considerable value and helps each milling production line increase production and income. Customers and friends who are interested in Clirik mills are welcome to visit the factory at any time. We will serve you wholeheartedly and create brilliance hand in hand with you!
If you want to know the Raymond mill price or have any questions about Raymond mill, please do not hesitate to contact us.
Phone: 008613917147829/0086-21-20236178
E-mail: info@clirik.com
Address: No.19 Fuqing Rd, Pudong New Area, Shanghai201201,China.
Pre:How much does a large vertical mill for grinding slag powder cost?
Next:How to sell the new Raymond vertical mill for wollastonite powder production line?
Related news:
How to choose the type of phosphate rock ultrafine···
Reasons and Treatment Methods of Cone Breaker Flyi···
Limestone crushing production line
What is the silica stone grinding equipment?
Zeolite Properties & Zeolite Pulverizer
Which factors will affect the flour effect of bent···