Reasons for low output of carbon black grinding mill equipment
From:未知    Date:2019-08-01 16:49
Carbon black is an amorphous carbon. Light, loose and very fine black powder with a very large specific surface area ranging from 10-3000 m2/g. It is an organic matter (natural gas, heavy oil, fuel oil, etc.) which is incompletely burned or decomposed by heat in the absence of air. product.Specific gravity 1.8-2.1 Weighing black made of natural gas, black light made of oil, acetylene black made of acetylene. In addition, there are slots black and furnace black. According to the properties of carbon black, there are reinforcing carbon black, conductive carbon black, and wear-resistant carbon black.
Carbon black can be used as a black dye for the manufacture of Chinese inks, inks, paints, etc. It is also used as a reinforcing agent for rubber. It is not the first time to use the carbon black mill to process stone. More and more industries will use the stone produced by the mill. Recently, consumers have asked how Clirik used the
grinding mill to process carbon black
. The editor of Clirik Machine Co., Ltd. is not the first time to write such an article. Naturally, there is a lot of experience in processing stone with grinding mill, but not every stone is different. So, I asked Zhang Master who has 30 years of experience.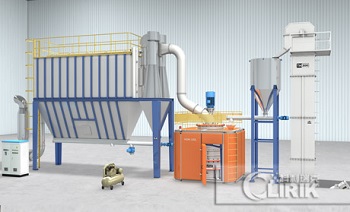 Zhang, director of Clirik Machine Co., Ltd. pointed out: In fact, carbon black grinding mill equipment has always been a weak aspect of the domestic milling industry, and it is precisely because of this that some manufacturers spare no expense to purchase carbon black grinding from the country. Powder equipment, carbon black grinding mainly faces two problems. First: Milling equipment processing yield is low, which is due to the small specific gravity of carbon black.
Second, the processing fineness is not high. The
Carbon black grinding mill
produced by the Clirik machine is specially made for the processing of carbon black powder and various stone materials. If the
Carbon black grinding
mill
is used to process carbon black, it is very The ideal effect. And the after-sales service of the Clirik machine is also first-class in the country, so there is nothing wrong with choosing the mill equipment of our Clirik machine.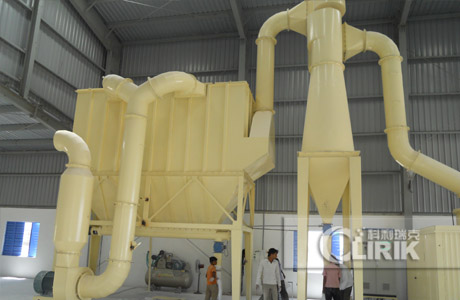 Clirik 's mill equipment has already been exported to the Middle East, and has also been loved and praised by consumers in the Middle East. If there is any problem after use, the repair and maintenance personnel of Clirik will also solve the problem for you in the first time, so it is not wrong to choose our Clirik 's mill crusher.
上一篇:New Vertical Raymond Mill Machine
下一篇:What are the equipment for the Diatomite milling line?
Related news: