Introduce of new Raymond vertical mill
From: ?? Date:2019-10-17 05:49:58
The new
Raymond vertical mill
of Clirik uses a trapezoidal grinding roller and a grinding ring which can improve the pulverizing efficiency. The new Raymond vertical mill is designed to make the grinding roller and the grinding ring stepped, which reduces the entry into the grinding roller. The falling speed of the material between the grinding rings prolongs the rolling time of the material and improves the crushing effect. The new Raymond vertical mill from Clirik is equipped with a high-density classifier impeller that improves the accuracy of the powder selection.
Practice has shown that increasing the density of the blade can increase the fineness of the finished product under the condition of constant rotation speed. In other words, the high-density impeller can rotate at a lower speed than the low-density impeller and reduce the airflow resistance without changing the fineness of the finished product. The output of finished products increased by more than 50% under the same power. The Clirik New
Raymond vertical mill
utilizes a compression spring that balances the pressurization and an elastic connection that balances shock absorption.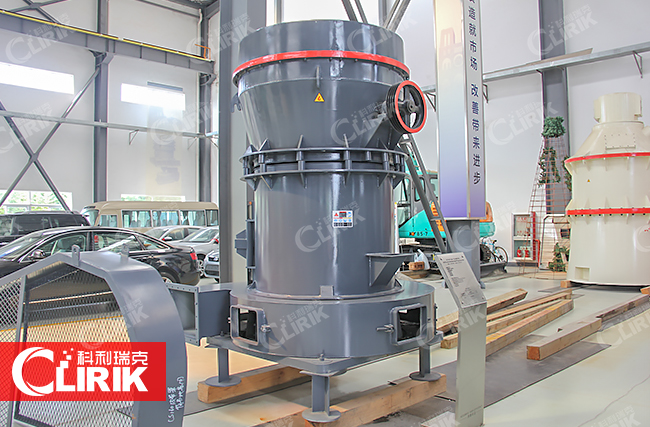 The new
Raymond vertical mill
of Clirik uses the principle of leverage to connect the symmetrical roller assemblies with horizontally placed springs through the tie rods. When the bulk material is placed on top of a roller assembly, its radial force can be The spring roller is balanced by the grinding roller assembly of the symmetry plane. Under this condition, the overall force point of the device is increased by about 40% compared with other products, and the elastic connecting device reduces vibration and noise and avoids resonance. .
The new Clirik
Raymond vertical mill
is equipped with an energy efficient centrifugal draft fan. The efficiency of the old straight fan used in the traditional mill is only 62%, while the efficiency of the energy-saving induced draft fan with impeller and blade is 85%. The impeller adjustment device of the milling equipment is convenient and quick. The gap between the end of the separator and the shell of the separator also affects the fineness of the finished product. The new Raymond vertical mill is designed to tilt the air duct inwardly to ensure the entry. The material in the wind shell can smoothly fall into the mill along the slope.
Pre:What are the characteristics of the micro powder grinding mill?
Next:The price of a 3 ton YGM Raymond vertical mill
Related news:
How to choose the type of phosphate rock ultrafine···
Reasons and Treatment Methods of Cone Breaker Flyi···
Limestone crushing production line
What is the silica stone grinding equipment?
Zeolite Properties & Zeolite Pulverizer
Which factors will affect the flour effect of bent···