How to sell the new Raymond vertical mill for wollastonite powder production line?
From: ?? Date:2021-01-06 06:10:07
For grinding wollastonite ore powder, which manufacturer uses professional wollastonite mill equipment to increase production and income? Clirik is a professional mechanical equipment manufacturer with rich experience and various types of mill equipment. The new
Raymond vertical mill
can meet the 80-400 mesh powder production needs of wollastonite ore. Please come to the factory at any time to learn about the selection of high-yield and efficient wollastonite powder production line.
What is the use of wollastonite?
Wollastonite products can be divided into two categories: high aspect ratio wollastonite and finely ground wollastonite. The former mainly uses its needle-like physical and mechanical properties and is widely used in plastics, rubber, asbestos substitutes, paint and coatings, etc., which can increase product hardness, bending strength, impact resistance, improve the electrical properties of materials, and improve thermal stability and Dimensional stability is the most promising application field. The latter is mainly used in the ceramic and metallurgical industries.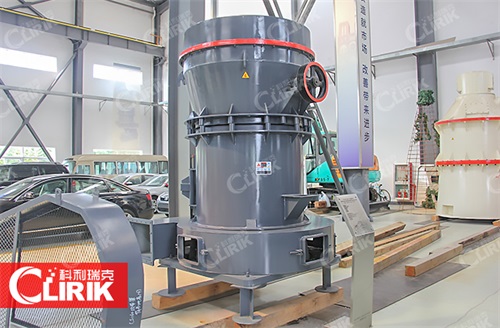 Wollastonite is one of the few special-shaped minerals with many excellent properties. It can adapt to a variety of industrial applications and will be more widely used in future industries.
New

Raymond vertical mill

equipment for grinding 400 mesh inner powder
In response to the production requirements of 80-400 mesh powder for dolomite, marble, wollastonite, limestone, barite, gypsum and other mineral powders, Clirik, from the perspective of the market, developed a new type of Raymond mill equipment to help efficiently mill powder. Clirik's new Raymond mill is based on the traditional YGM mill. It covers a number of patented technologies. The performance indicators are greatly improved. The output can be increased by more than 40%, and the unit power consumption cost can be saved by 30%. The above is an ideal dry mill equipment for increasing production and income.
Clirik new environmental protection mill-YGM
Raymond vertical mill
[Production capacity]: 1-25t/h
[Finished product size]: 22-180μm
[Scope of application]: The mill covers a number of patented technologies and is a technological innovation based on the R-type mill. It is widely used in electric power, metallurgy, cement, chemicals, building materials, paint, paper, rubber, and medicine. , Food and other production and life fields.
[Performance advantage]: This mill is a replacement equipment for traditional mills. It has a wide range of uses, simple operation, convenient maintenance, stable performance and high cost performance. The output is 30%-40% higher than traditional Raymond mills. It is an economical and practical milling equipment.
[Applicable materials]: It has high-yield and efficient grinding ability for various non-metallic mineral materials with Mohs hardness below 7 and humidity within 6%, such as talc, calcite, calcium carbonate, dolomite, potash feldspar, and bentonite , Kaolin, graphite, carbon, fluorite, brucite, etc. have good grinding effect.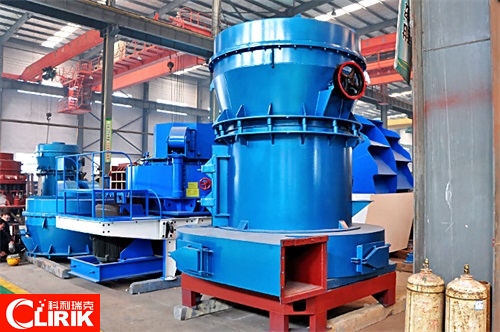 Clirik Scientific Customized Wollastonite Powder Production Line and Quotation
As a professional ore mill equipment manufacturer, Clirik obtains the project's grinding fineness, capacity, equipment installation area and other information before sales, and customizes a scientific and reasonable wollastonite powder production line selection plan, standing from the customer's perspective, It matched the scientific quotation of wollastonite Raymond mill equipment, and escorted the increase in production and income of the wollastonite ore powder project.
Customers and friends who have further obtained the selection plan of wollastonite powder production line and equipment quotation details, please feel free to visit Clirik, the manufacturer of Raymond milling machine, to visit and guide work. Clirik is market-oriented and customer-centric, scientifically matching exclusive selection schemes for you, and fully escorting the production line to increase production and income.
If you want to know the Raymond vertical mill price or have any questions about Raymond vertical mill, please do not hesitate to contact us.
Phone:
008613917147829/0086-21-20236178
E-mail: info@clirik.com
Address: No.19 Fuqing Rd, Pudong New Area, Shanghai201201,China.
Pre:The new Raymond mill: professional milling, and live up to your trust!
Next:Reasons of Environmental Protection Vertical Roller Mill be Popularity
Related news:
How to choose the type of phosphate rock ultrafine···
Reasons and Treatment Methods of Cone Breaker Flyi···
Limestone crushing production line
What is the silica stone grinding equipment?
Zeolite Properties & Zeolite Pulverizer
Which factors will affect the flour effect of bent···