How much does the ultra-fine vertical mill sell for a large calcium carbonate vertical mill?
From: ?? Date:2020-10-22 03:22:36
Grinding calcium carbonate powder, Clirik is a manufacturer that provides large-scale
calcium carbonate vertical mill
. In order to meet the needs of calcium carbonate powder customers to achieve large-scale production increase of fine powder, Clirik has developed a special ultra-fine vertical grinding equipment for calcium carbonate that is deeply trusted. And favor. How much does such a calcium carbonate superfine vertical mill cost? What are the advantages? Focusing on these customer concerns, let's take a look at the detailed introduction of professional manufacturer Clirik.
vertical grinding mill

for grinding calcium carbonate powder
For grinding calcium carbonate powder, which manufacturer's special
calcium carbonate vertical mill
can increase production? Clirik offers many types of calcium carbonate mills, including Raymond mills, vertical mills, ultra-fine vertical mills and other equipment. Among them, if you want to grind fine powder, if you want to increase production on a large scale, choose a new type of ultra-fine vertical mill. The equipment has higher efficiency and greater production capacity, and is a special equipment favored by the industry.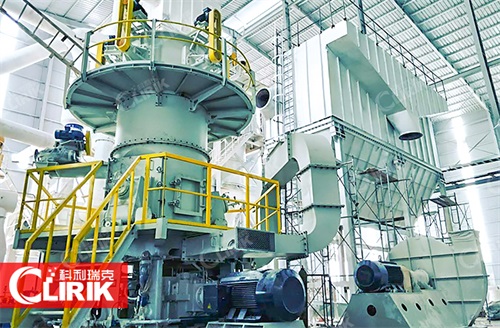 This ultra-fine vertical mill is a large-scale high-fine vertical mill that meets the requirements for large-scale production increase of non-metallic mines. It can replace imported mills to produce 7-45μm powder. Equipped with a secondary classification system, it can produce up to 3μm. Powder is a high-efficiency and energy-saving, large-scale high-fine vertical mill used in metallurgy, chemical industry, power plant desulfurization, non-metallic mineral pulverization, coal powder preparation and other industries. Let's take a look at the technical parameters of the device.
Clirik environmental protection mill: CLUM

ultrafine vertical mill
[Output]: 1.2-40t/h
[Finished product size]: 7-45μm with secondary classification can reach 3μm
[Scope of application]: This mill has a wide range of applications in the fields of building materials, paint, paper, rubber, electric power, metallurgy, cement, chemicals, medicine, and food.
[Applicable materials]: Widely used in cement raw meal, clinker, power plant desulfurized limestone powder, slag powder, manganese ore, gypsum, coal, barite, calcite, bauxite, etc. Mohs hardness is below 7 and humidity is 6 Various non-metallic mineral materials within %, good grinding effect.
[Performance advantage]: Break the bottleneck of ultra-fine powder processing that is difficult for large-scale production. It can replace imported ultra-fine vertical mills. It has high grinding and selection efficiency, convenient maintenance, low operating costs, low overall investment costs, stable product quality, high efficiency and environmental protection , Significant advantages such as high degree of automation.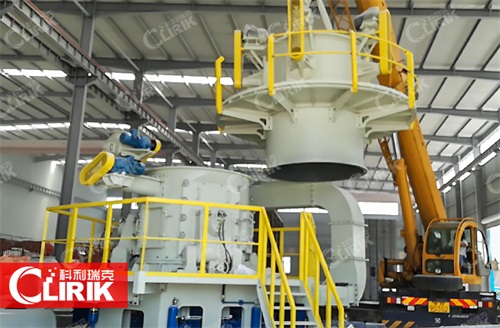 H
ow much does a large

calcium carbonate vertical mill

cost?
Customer friends want to inquire about the quotation of calcium carbonate mills. In fact, they want to know how much ultra-fine vertical grinding equipment is sold, and they also need to see the selection and configuration of the entire production line. This requires customers to provide grinding fineness, With such information as production capacity, equipment installation area, etc., by understanding these requirements clearly, a special selection and configuration plan can be customized before the sale, and the customized equipment quotation is more reasonable and scientific.
Welcome new and old customers and friends who grind calcium carbonate powder, please feel free to come to large calcium carbonate mill manufacturers to learn more equipment details. The ultra-fine vertical mill equipment supplied by Clirik has good energy-saving effect, higher stability and higher productivity. Welcome to the factory for more details.
If you want to know the calcium carbonate vertical mill price or have any questions about calcium carbonate vertical mill, please do not hesitate to contact us.
Phone: 008613917147829/0086-21-20236178
E-mail: info@clirik.com
Address: No.19 Fuqing Rd, Pudong New Area, Shanghai201201,China.
Pre:How much does the customer need to purchase 300 mesh marble Raymond vertical mill?
Next:How much does a set of equipment for the Yilishi Raymond vertical mill cost?
Related news:
How to choose the type of phosphate rock ultrafine···
Reasons and Treatment Methods of Cone Breaker Flyi···
Limestone crushing production line
What is the silica stone grinding equipment?
Zeolite Properties & Zeolite Pulverizer
Which factors will affect the flour effect of bent···