How much does the customer need to purchase 300 mesh marble Raymond vertical mill?
From: ?? Date:2020-10-15 06:40:57
For grinding ore, such as marble, limestone, barite, talc, bauxite, kaolin and other ore powder projects, which manufacturer can provide more professional ore mill equipment to increase production and income, reduce costs and increase efficiency? Clirik, the manufacturer of
Raymond vertical mills
, has been paying attention to the grinding market in the non-metallic mineral industry, and continues to provide professional marble Raymond mill equipment for the 300 mesh marble ore powder project, and the equipment selection is exclusively customized, and the equipment quotation is more reasonable. Welcome to the factory to understand Visit.
Among many manufacturers, Clirik is a Raymond vertical mill manufacturer favored by new and old customers. For a long time, Clirik has continued to take quality and service as its business philosophy, providing customers and friends with ore mill equipment for grinding 80-2500 mesh powder, and has become a well-known enterprise in the industry. As a manufacturer, Clirik has always been paying close attention to the market demand of the non-mining industry, using a development perspective that keeps pace with the times, constantly adjusting the product structure, and achieving innovative R&D and production, which has won the attention of the industry and the love of customers.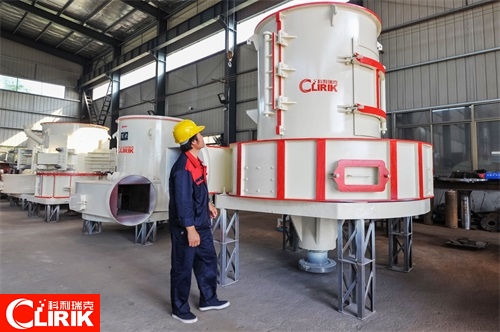 After years of development, Clirik's
Raymond vertical mill
, vertical mill, ultra-fine grinding, ultra-fine vertical grinding and other equipment have been favored. At present, these ore mills have played a greater value and role, and they have performed well in more and more non-mineral fields, solid waste residues, mineral deep processing, metallurgical building materials and many other markets, and have become the mainstream equipment for ore powder grinding industry. .
Learn about marble

Raymond vertical mill

together
Among them, the new environmentally friendly Raymond mill is an advanced equipment developed by Clirik to achieve innovation and improvement on the basis of the traditional mill. It covers a number of patented technologies and has greatly improved its performance indicators. Clirik's Raymond vertical mill has a variety of equipment options such as YGM Raymond mill, high-pressure suspension roller Raymond mill, etc. These mills have broken through the disadvantages of traditional mills such as low yield and high consumption, and can help marble, limestone, and kaolin. , Barite and other non-metallic minerals with Mohs hardness below 7 and humidity within 6%.
Clirik New Raymond Mill-YGM

Raymond vertical mill
*Production capacity*: 1-25t/h
*Finished product size*: 22-180μm
*Application areas*: This mill is a replacement equipment for traditional Raymond mills, which is widely used in production and life fields such as papermaking, coatings, plastics, rubber, inks, pigments, building materials, medicine, and food.
*Practical materials*: It has high-yield and efficient grinding ability for various non-metallic mineral materials with Mohs hardness below 7 and humidity within 6%, such as talc, calcite, calcium carbonate, dolomite, potash feldspar, and bentonite , Kaolin, clay, graphite, pottery clay, zircon sand, bentonite and other non-minerals have good grinding effect.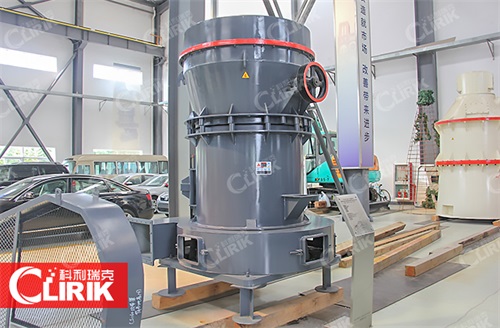 How much does the 300-mesh

marble Raymond vertical mill

cost?
Generally, customers who come to consult Clirik mills want to know the equipment quotation as soon as possible. In fact, as a large-scale grinding mill R&D and manufacturing enterprise, we have always taken the customer as the starting point. We can provide one-to-one selection based on the information provided by the customer on the project grinding fineness, capacity, and installation area. Customized service for configuration schemes. At the same time, the tailor-made equipment quotations are more in line with customer investment needs and can also bring higher market value.
Welcome new and old customers and friends who grind 300 mesh marble powder, please come to Clirik, the manufacturer of Raymond mill, to learn about equipment selection and product quotation details. Clirik customizes exclusive
marble Raymond mill
production line solutions to create good results for customers and friends.
If you want to know the
Raymond vertical mill
price or have any questions about Raymond vertical mill, please do not hesitate to contact us.
Phone: 008613917147829/0086-21-20236178
E-mail: info@clirik.com
Address: No.19 Fuqing Rd, Pudong New Area, Shanghai201201,China.
Pre:Detailed introduction about the advantages of activated carbon Raymond vertical mill
Next:How much does the ultra-fine vertical mill sell for a large calcium carbonate vertical mill?
Related news:
How to choose the type of phosphate rock ultrafine···
Reasons and Treatment Methods of Cone Breaker Flyi···
Limestone crushing production line
What is the silica stone grinding equipment?
Zeolite Properties & Zeolite Pulverizer
Which factors will affect the flour effect of bent···