How much does it cost to invest in an alumite Raymond vertical mill production line?
From: ?? Date:2020-12-09 01:06:06
For grinding alumite powder, the manufacturer Clirik will match you with a reasonable and scientific alumite
Raymond vertical mill
production line, specializing in the production of 80-400 mesh powder, creating considerable market value for customers and friends. Clirik's new Raymond pulverizer equipment is a special equipment that breaks through the drawbacks of the traditional grinding mechanism and realizes the increase in production and consumption. How much is the price of the alumite Raymond pulverizer production line equipment? Welcome to visit and inspect the factory at any time.
Raymond vertical mill

for grinding 80-400 mesh alunite powder
For grinding and processing alumite ore powder, the use of new Raymond mill equipment can increase production and reduce consumption. Clirik is a professional manufacturer of ore mill equipment. The new alunite Raymond mill equipment is updated on the basis of the traditional R-type mill. It covers a number of patented technologies and has large performance indicators. Compared with the traditional mill, the output can be increased by more than 40%, and the unit power consumption cost can be saved by more than 30%. Let's take a look at the detailed information about the device.

Clirik new environmental protection mill-YGM

Raymond mill
[Production capacity]: 1-25t/h
[Finished product size]: 22-180μm
[Scope of application]: The mill covers a number of patented technologies and is a technological innovation based on the R-type mill. It is widely used in electric power, metallurgy, cement, chemicals, building materials, paint, paper, rubber, and medicine. , Food and other production and life fields.
[Performance advantage]: This mill is a replacement equipment for traditional mills. It has a wide range of uses, simple operation, convenient maintenance, stable performance, and high cost performance. The output is 30%-40% higher than traditional Raymond mills. It is an economical and practical milling equipment.
[Applicable materials]: It has high-yield and efficient grinding ability for various non-metallic mineral materials with Mohs hardness below 7 and humidity within 6%, such as talc, calcite, calcium carbonate, dolomite, potash feldspar, and bentonite , Kaolin, graphite, carbon, fluorite, brucite, etc. have good grinding effect.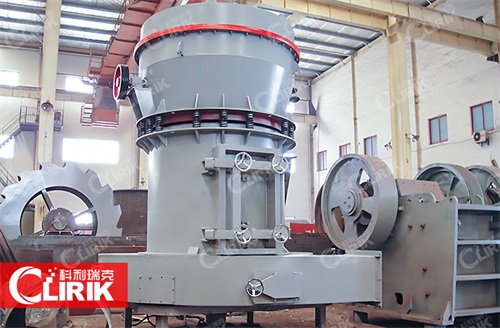 How to select and how to quote?
This issue is a practical issue that many customers are concerned about. As a professional manufacturer, Clirik has sufficient experience, superb craftsmanship, and is always customer-centric and market-oriented. It understands the project's grinding fineness, capacity, equipment installation area and other information before sales, and customizes a reasonable and scientific complete set of grinding powder The production line solution, equipped with a more reasonable price of mill equipment. Customers and friends who want to know the quotation of alum stone Raymond mill equipment are welcome to contact us at any time to obtain the selection plan and quotation details.
Clirik has a good reputation and is favored by customers
After years of intensive development, Clirik's market reputation is better. Many new and old customers are very satisfied with the quality of Clirik mills, selection and configuration schemes, and after-sales services. Clirik mills are used in non-metallic mines, coal mines, solid waste residues, metallurgy Many excellent milling cases have been constructed in many markets such as building materials, cement raw material and clinker, which are favored and loved by new and old customers and friends.
For grinding alumite ore, you are always welcome to come to the factory to learn about the selection and configuration plan of the alunite Raymond mill production line. Clirik's customized new Raymond mill equipment has high powder output efficiency, large capacity, low energy consumption, environmental protection and energy saving. You are welcome to visit the factory at any time.
If you want to know the Raymond vertical mill price or have any questions about Raymond mill, please do not hesitate to contact us.
Phone: 008613917147829/0086-21-20236178
E-mail: info@clirik.com
Address: No.19 Fuqing Rd, Pudong New Area, Shanghai201201,China.
Pre:Can the Raymond mill grind to 1000 mesh? Which factory sells environmentally friendly Raymond machin
Next:How much does a large vertical mill for grinding slag powder cost?
Related news:
How to choose the type of phosphate rock ultrafine···
Reasons and Treatment Methods of Cone Breaker Flyi···
Limestone crushing production line
What is the silica stone grinding equipment?
Zeolite Properties & Zeolite Pulverizer
Which factors will affect the flour effect of bent···