Grinding Sword-Clirik Latest CLUM Ultrafine Vertical Roller Mill for Cement
From:未知    Date:2017-05-12 09:36
CLUM series ultrafine
vertical roller mill
was designed by Clirik top technical team members. Relying on 12 years of experience in the production of ultrafine powder and based on German and Taiwan ultrafine vertical mill technologies.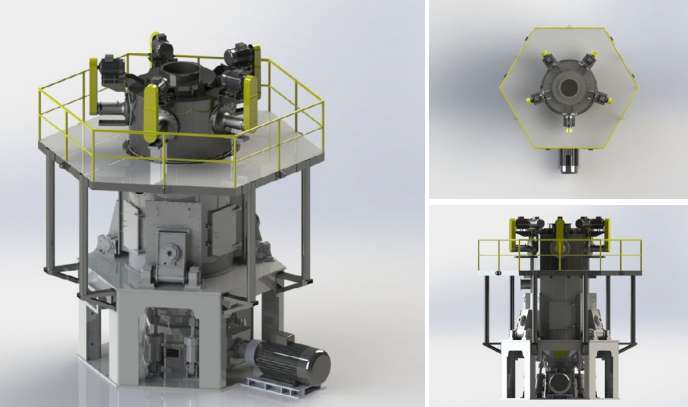 It has used optimized production line process design. CLUM series ultrafine
vertical roller mill
consumption is lower than vertical mill consumption of the same type.it also has strong product diversity. Its main unit is equipped with a turbo air classifier, which can produce a large range of product sizes.
In the grinding process of the
vertical roller mill
it can fully automatically use computer to control the addition of grinding agent for powder processing, thus increasing product added value. The complete production line is fully under PLC control, flash real-time display and can perfectly link the machine control system of continuous modifier to achieve a high degree of artificial intelligence.
If you are interested in our ultrafine
vertical roller mill
, please leave me your buying message on our website and then our professional personnel will get in touch with you and tell you more details about the price. Thank you.
上一篇:Vertical Grinding Mill, to Resolve the Processing Difficulty of Cement and Slag
下一篇:The Waste Residue Process Equipment-Vertical Grinding Mill Manufacturer
Related news:
Diversified Advantages of CLUM Series Ultrafine Pow
Vertical Roller Mill's Benefits Over Ball Mill
The application of superfine vertical roller mill i
How To Reduce Noise Of Vertical roller mill
How to reduce the Maintenance Cost of Vertical roll
Utilization of steel slag choose Shanghai Clirik HR